InterimExecs Network
Publishes Articles-of-Interest
Written by John M. Collard

Interim Management - Turnaround Management
Leadership - Investing - Outside Directorship

SMP Library
Strategic Management Partners

A nationally recognized turnaround management firm
specializing in interim executive leadership, asset recovery,
investing in and rebuilding distressed troubled companies.




InterimExecs Publishes Articles-of-Interest


Interim Management - Turnaround Management
Leadership - Directorship - Investing Text
By John M. Collard

SECTIONS:
InterimExecs Publishes Articles-of-Interest By John Collard
Interim Mgt - Turnaround Mgt - Outside Director - Leadership - Investing
InterimExec Network published to their library several Articles that were written by John M. Collard, turnaround specialist, interim CEO manager, outside director, and private equity advisor. These articles cover the topics: Benefits of Outside Directors, Benefits of Interim Managers, Warning Signs of Trouble in a Company, Phases and Actions in the Turnaround Process, Working With Turnaround Managers, Investing in and Rebuilding Distressed Companies, Value Creation Model, Change Leaders to Accomplish a Turnaround, Mission Statements That Lead, Incentive-Based Management, and Defense Conversion. Enjoy ...
Creditors, Lawyers, Board Members, Oh My!
Turnaround Professionals Decide and Implement Strategy for Troubled Companies
Interview With John Collard
Interim Turnaround Professionals Bring the Skill Sets Distressed Companies Demand
Whether a consultant is effective depends upon management's willingness to listen and implement the specialist's recommendations. An interim turnaround executive, on the other hand, serves as captain. Read more... pdf
Leading By Example
Interview With John Collard
Interim CEO, CRO, Turnaround Pro Discusses Turnarounds
I was hesitant to leave corporate America until I knew what my product was. I finally realized that my product was me. Read more... pdf
Six Ways Outside Directors Benefit Business Growth
Written by John Collard
Benefits of Independent Outside Directors
Why add outsiders to your board of directors or advisors? They bring skills, resources, credibility, money, and they are on your side. Read more... pdf
Bring Them On Board: Benefits of Interim Management
Written by John Collard
C-Level Executives Can Make the Difference
Experienced management is one of the most important factors behind the success of any business. Many managers have ample enthusiasm and energy, but often lack the knowledge and experience needed to sidestep easily avoided Read more... pdf
Steering Clear of the Brink: Early Warning Signs Pinpoint Business Troubles — Changing Leadership Style to Accomplish a Turnaround
Written by John Collard
Whether you are an investor, serve on a board of directors, own or manage a company, you face business risks. All of the stakeholders accept additional risk when the company is heading for trouble. Balancing these risks can cause a predicament. By recognizing some early Read more...
Five Stages To Managing Successful Turnarounds
Written by John Collard
Managing Turnarounds in Times of Crisis: Phases and Actions To Accelerate the Recovery Process
There is a process Read more...
Recover & Preserve Value: Working Successfully With Turnaround Professionals
Written by John Collard
The turnaround of a business in financial distress involves managing the business and its problems. The process is time consuming and requires a special set of skills. The problems of the business are often compounded by owners or management who are facing financial distress for Read more...
Looking for the Exit: An Approach to Investing in Underperforming Companies
Written by John Collard
Professionals guiding investors or looking to invest in underperforming companies themselves should be aware of what to look for and how to execute. The key to returns from investing in underperformers is building an enterprise with the sole purpose of selling it at maximum Read more...
prada triangle loafer prada barcelona instagram anonymous followers electric mashman snowboard helmet medium brown wig cap carteras prada originales italian restaurants rosemont prada japan prada umbrella chatgpt marketing beard texture prada farfetch chatgpt podcast online outlet store instagram api followers prada sunglasses women's prada official website prada brooch pin drag me to hell wikipedia electric mashman snowboard helmet boat captain shirt with epaulets brunello cucinelli outlet online spam instagram followers geoffrey johnson artist prices birkenstock outlet stores 3000 followers instagram popular prada bag premiere outlets prada menswear gucci b prada claw clip instagram ranking followers prada back pack 3000 instagram followers mens prada vest leona lewis runlyrics prada ballerina flats chatgpt license chatgpt developer mode prada eyeglasses lenscrafters prada bags original instagram mutual followers manatee high school focus 2000 followers instagram anguish (1987) 100000 instagram followers night of the puffings prada sungl fx makeup prada glasses prescription cost of chatgpt premium shopping outlets gucci slides outfit prada denim.bra cork rolls vinyl building material prada red handbag prada hat sale zhou feng chen chatgpt license prada hexagon sunglasses prada pr 10yv silicone makeup fx cardinal building materials prada heels platform 1k instagram followers dupe prada bag print concepts galleria bag prada is chatgpt ai prada black reviews what's prada builders supply st louis prada boston bag elements construction prada pr 10yv puma outlet mall pantone reflex blue cmyk prada lunch box furla handbags outlet instagram statistics followers prada packaging prada mens shirt chatgpt chinese instagram followers api prada chrome sunglasses prada heeled boots prada sunglasses rectangular cmyk reflex blue yachting hat prada diagramme prada loafer platform chatgpt excel plugin gucci webseite opoli technology cork rolls outlet brands online dan 5.0 chatgpt prada mens socks instagram view followers mia k collection mutual instagram followers 300 followers instagram prada pr 14ys outlet crossbody bags chatgpt mba chatgpt app中文 prada sport bag prada sunglasses women's prada jacket sale red spike fruit npr chatgpt mosaic in florida prada gifts prada saffiano tote prada superstar
Built to Sell - Value Creation Model
Written by John Collard
Valuing a company is the easy part; creating that value in the first place so you can measure it is a more formidable task. Create a Value Equation to build Worth into your company. Determining value is more art form than science. True value can only be established at the Read more...
All Leaders Are Not Created Equal: To Save the Company — Change Leadership Style
Written by John Collard
Crisis and transition demand change—the first true step toward recovery.
In time of crisis and transition, who can handle the crisis management role? This is a predicament. At such a turning point, clear thinking must prevail and a special set of skills must be Read more...
Mission Possible: Six Questions Your Mission Statement Should Answer
Written by John Collard
A Proper Mission Statement Provides an Understanding of Future Growth Directions
Does your company have a mission statement? If so, feel confident in knowing that the company is in a select group of companies that have engaged in this forward-thinking activity. But Read more...
Mission Statements: The Good, The Bad, and The Interesting
Written by John Collard
All Mission Statements Are Not Proper
Companies neglect their direction statements. No wonder they get into trouble when they mislead their employees, and all stakeholders. Read more...
Incentive-Based Management Compensation: If You Want Results, Show Them The Money!
Written by John Collard
Business owners looking to find a way to share the wealth with those required to help create it have an option in incentive compensation (IC). This concept rewards performance and teamwork that produce results. If you're willing to invest in realistic incentives Read more...
Defense Conversion – Myth or Mystery? How To Avoid Minefields in the Marketplace
Written by John Collard
Defense manufacturers that head blindly into uncharted territories are asking for peril.
The nation's shift to a peace-time economy is forcing many companies into a real battle for increased sales. Their defense conversion efforts may be a matter of new products, new Read more...
Hire that Interim Turnaround Expert.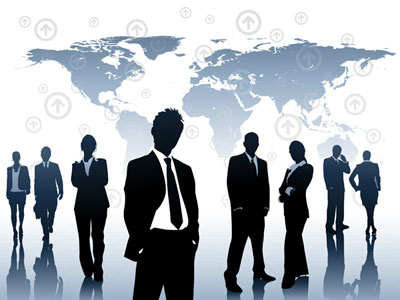 www.StrategicMgtPartners.com
Strategic Management Partners Library
www.InterimExecs.org

John M. Collard is a Certified Turnaround Professional (CTP), a Certified International Turnaround Manager (CITM), who brings 35 years senior operating leadership, $85M asset & investment recovery, 46+ transactions worth $780M+, and $80M fund management expertise to run troubled companies, and advise company boards, litigators, institutional and private equity investors. John has on many occasions parachuted in as the Interim CEO or senior executive to turn around a trouble entity. John is Chairman of Strategic Management Partners, Inc. (410-263-9100, www.StrategicMgtPartners.com ) in Annapolis, Maryland. John is Past Chairman of the Turnaround Management Association (TMA), Past Chairman of the Association of Interim Executives, and a Senior Fellow of the Turnaround Management Society. John is inducted into the Turnaround Management, Restructuring, and Distressed Investing Industry Hall Of Fame, honoring those individuals whose outstanding contributions have increased the stature and respect of our industry. John is the Prince George's Business Leader of the Year. John received the inaugral Interim Management Lifetime Achievement Award from the Association of Interim Executives.

Visit SMP at www.StrategicMgtPartners.com and www.StrategistLibrary.com
About the Firm: Strategic Management Partners, Inc. (410-263-9100, www.StrategicMgtPartners.com ) is a turnaround management firm specializing in interim CEO executive leadership, asset and investment recovery for investors, outside director and corporate renewal governance, private equity advisory, raising money, and investing in and rebuilding underperforming distressed troubled companies. SMP helps clients restore value to troubled companies, prepare entities for 'cash out' at maximum value, recover assets for fund investors, support litigation, and invest private equity into distressed opportunities. The firm has been advisor to Presidents Bush (41 & 43), Reagan, Clinton, and Yeltsin, World Bank, EBRD, Company Boards, and Equity Capital Investors on leadership, governance, turnaround management and equity investing. SMP is celebrating 25 years in the turnaround business serving clients. SMP was named Maryland's Small Business of the Year and received the Governor's Citation for Excellence, Governor Martin J. O'Malley, The State of Maryland as a special tribute to honor work in the areas of turning around troubled companies and saving jobs in Maryland. Turnarounds & Workouts Magazine has Twice Named SMP Among the 'Top Outstanding Turnaround Management Firms'. American and Baltimore Business Journals Named SMP to Most Active Turnaround Management and Consulting Firms in Baltimore, Washington, DC, Virginia, and the Mid-Atlantic Region. Global M&A Network presented their Turnaround Atlas Award for Turnaround Consulting Firm of the Year (Boutique) to Strategic Management Partners, Inc.
The InterimExecs Network Library is a publication of InterimExecs Network, for the Association of Interim Executives. InterimExecs is the worldwide network of interim, contract, and project executives. Copyright 2014 InterimExecs Network. All rights reserved. Used by permission of InterimExecs Network.
www.InterimExecs.org
Reprinted with permission. InterimExecs Network, 2014. Copyright 2014, Strategic Management Partners, Inc. 410-263-9100
There is more to Strategic Management Partner's Return to Home Page


Contact Information

Strategic Management Partners, Inc.
522 Horn Point Drive
Annapolis, Maryland [MD] 21403
Voice 410-263-9100 Facsimile 410-263-6094 E-Mail Strategist@aol.com
Collard Summary Bio

We serve as experts for comment or quote, please contact us at 410-263-9100

We welcome constructive inquires, please send via E-Mail to: Strategist.

Copyright © 2014 Strategic Management Partners, Inc.